For wedding, baptism, or funeral bookings, please visit the Ceremonies page.
Holy Trinity offers five unique rental spaces available for meetings, conferences, rehearsals, concerts, theatre productions, baking/cooking groups, or any other type of gathering. Information about each space is provided below. General booking information and rates can be found through the links below on this page. *Please note that insurance is required for all bookings at Holy Trinity (please see the Bookings Rates document below for more information).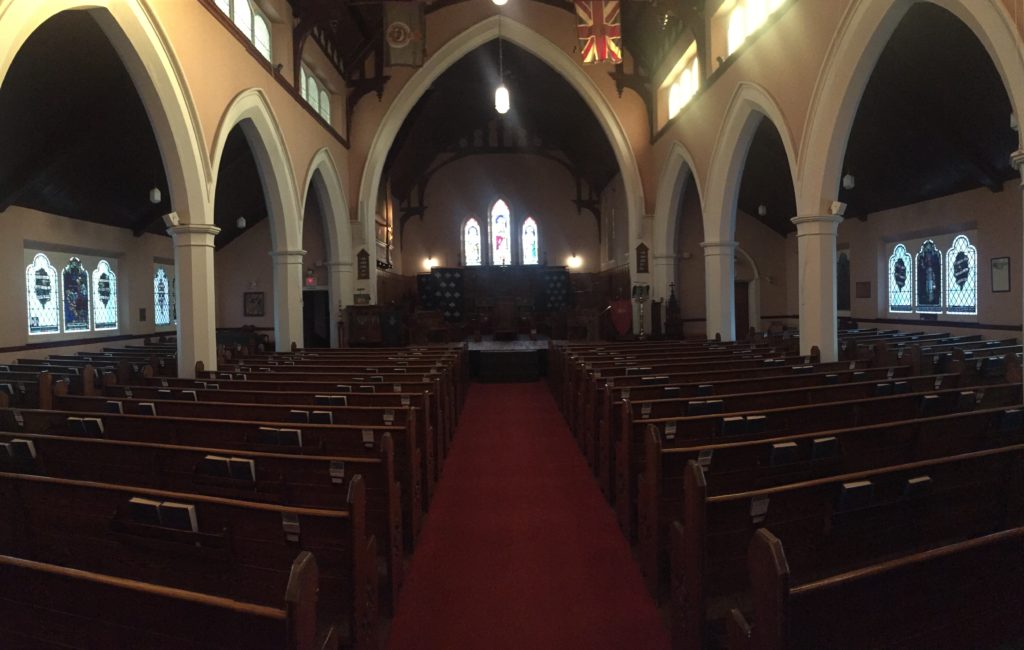 Sanctuary: The Sanctuary is a highly sought after venue for music and theatre groups alike. The Sanctuary boasts a Casavant Organ and a Yamaha C7 Grand Piano. The Sanctuary can seat approximately 250 people comfortably. Stage or risers may be built in the space (please see the Stage/Riser Use Policy below for more information).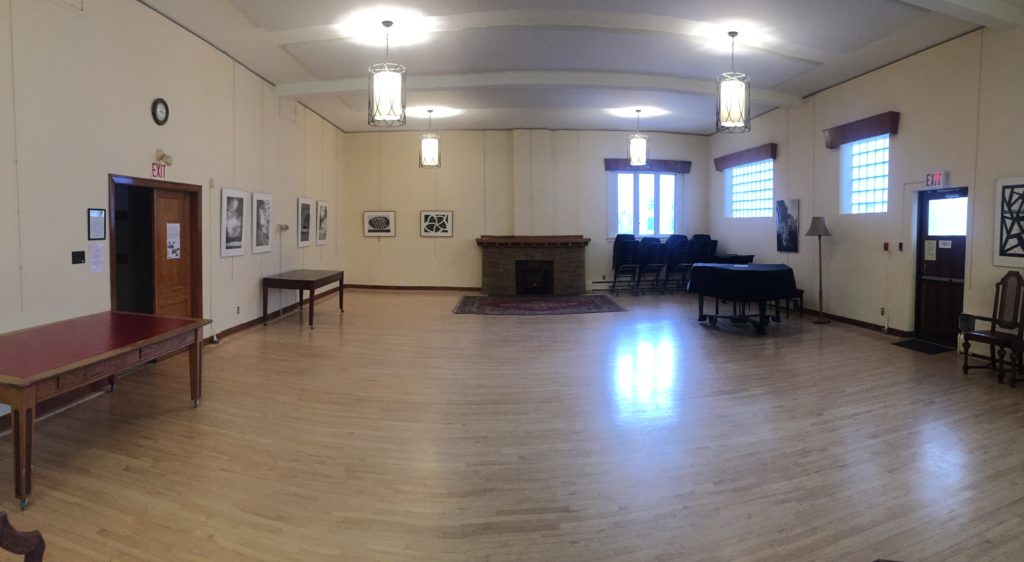 Upper Hall: The Upper Hall is a large and bright space that is ideal for rehearsals, meetings, receptions, and other gatherings. There is a Baby Grand Piano in the Upper Hall available for use. The Upper Hall is also the home of the Holy Trinity Gallery which presents the work of 3-4 visual artists over the course of the year.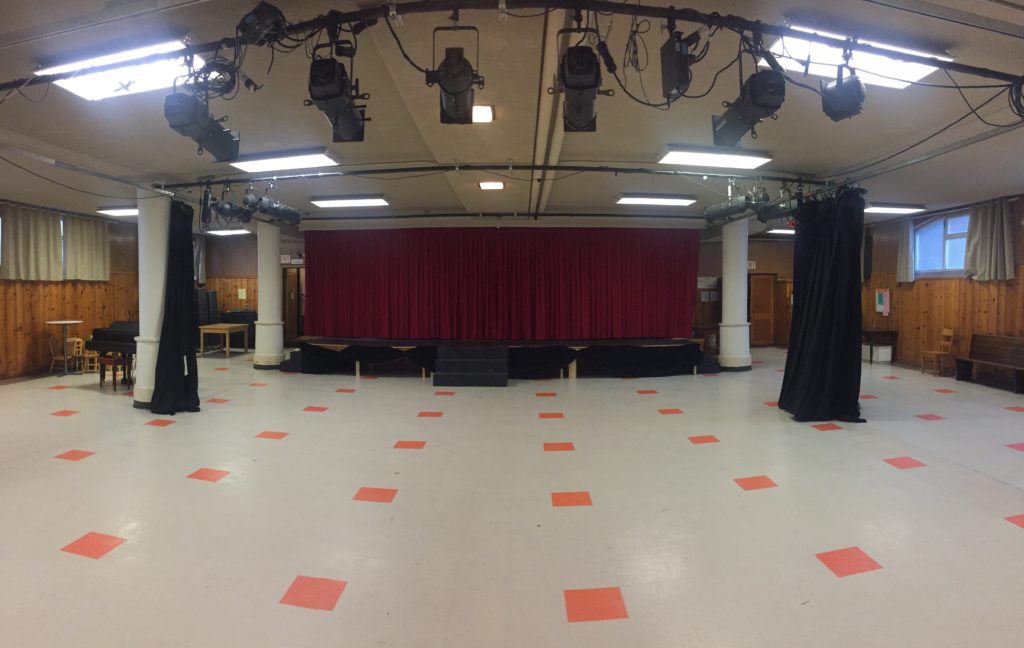 Lower Hall: The Lower Hall is the largest non-fixed seating space at Holy Trinity, seating up to 275 people. The Lower Hall boasts a small built-in stage ideal for small theatre and music productions and additional staging may be built for larger scale theatre productions (please see the Stage/Riser Use Policy below for more information). There is a Baby Grand Piano available for use in this space.
Green Room: The Green Room is a great space for meetings, rehearsals, or other small group activities. This space can accommodate 40-50 people and has an upright piano available for use. The Green Room serves as the home of Strathcona neighbourhood Scouts and Guides.
Kitchen: Holy Trinity has a full kitchen available with a large gas stove/oven, a smaller electric convection oven, a commercial dish sanitizer, a commercial refrigerator, and lots of space to work. This Kitchen also holds hundreds of cups, plates, and cutlery for any food service needs. *Please note that the kitchen does NOT come included with a Lower Hall booking and must be booked separately.
To make a bookings request, please email the Bookings Administrator with specific details of your request (description of event, desired date, space required [which room/s], and on-site equipment required [organ/piano], etc).