The Importance of Being Ernest (Empress of Blanding Productions)
John Worthing leads a complicated double life. To Cecily, his eighteen-year-old ward, he is Uncle Jack: a sober, sensible, responsible guardian. To his best friend Algernon and girlfriend Gwendolen, however, he is Ernest: the charming, not-very-sober-or-responsible man about town. Keeping everyone in his life oblivious is a delicate balancing act, and his two worlds will never collide if Jack can help it. But secrets have a way of coming out–especially when affairs of the heart are thrown into the mix…
Aug. 16 at 8:15PM, Aug. 17 at 5:30PM, Aug. 18 at 3:15PM, Aug. 20 at 8:00PM, Aug. 21 at 5:45PM, Aug. 22 at 3:00PM, Aug. 24 at 6:45PM, Aug. 25 at 5:15PM, Aug. 26 at 1:30PM
Tuesdays and Sundays (Soul Pancakes)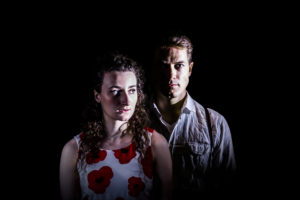 Based on a true story from P.E.I. A free-spirited and strong-willed young woman falls in love with a man trapped by fear and pressure to succeed. Could a fleeting romance and her persistent hope free him? Or will what he can't do drive them both to desperation?
The spirits of William and Mary, a teenage couple, awaken into a void. As they question where they are, they begin to relive their first meeting at a New Year's Eve social, the initial giddy courtship and the overwhelming passions of first love, the pangs of a six-month absence from each other, an unplanned pregnancy and the guilt and shame of a young man living in a rural community in which respectability is of utmost importance. Although they try to nourish their love amidst the confusing emotions and events of their lives, misunderstanding and fear create terrible consequences, turning William and Mary's romance into stunning tragedy. Tuesdays & Sundays was inspired by a true love story that took place in 1887 in the farming community of Margate on Prince Edward Island.
Aug. 17 at 3:00PM, Aug. 18 at 8:30PM, Aug. 19 at 7:15PM, Aug. 20 at 3:15PM, Aug. 21 at 9:00PM, Aug. 23 at 5:15PM, Aug. 24 at 9:30PM, Aug. 26 at 6:00PM.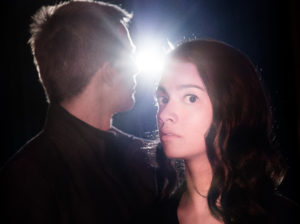 Ahunwar: The Devil's Long Nap
Ahunwar: The Devil's Long Nap​ is an exciting new adaptation of Zoroastrian mythology! Three thousand years after a cosmic war, a demoness named Jeh awakens the devil Ahriman from a deep, unnatural slumber. As Ahriman recovers his lost memories, the pair start questioning their identities, their freedom, and everything they think they know to be true.
Aug. 17 at 8:30PM

, 

Aug. 18 at 6:30PM

, 

Aug. 19 at 3:30PM

, 

Aug. 20 at 5:30PM

, 

Aug. 22 at 6:00PM

, 

Aug. 23 at 9:45PM

, 

Aug. 24 at 2:30PM

, 

Aug. 26 at 4:15PM

 
Just An Ordinary Lawyer (Tayo Aluko & Friends)
Nigerian Tunji Sowande quietly breaks through multiple barriers to become Britain's first Black judge in 1978. Also a fine concert singer and keen cricket lover, he muses on international politics and history as they affect the Black world from Africa to the USA and Britain, from the point of view of one who would rather watch sports, and spread love and peace through the medium of song.
Recalling heroic sporting achievements alongside epoch-defining political events, Tayo Aluko follows the multi-award-winning Call Mr. Robeson with another "brilliantly put together history lesson delivered as art.
Aug. 21 at 3:00PM

, 

Aug. 23 at 7:15PM

, 

Aug. 24 at 4:30PM

, 

Aug. 25 at 2:45PM
Call Mr. Robeson (Tayo Aluko & Friends)
Paul Robeson is a world-famous actor, singer and civil rights campaigner. When he gets too radical and outspoken for the establishment's liking, he is branded a traitor to his country, is harassed, and denied opportunities to perform or travel. This roller-coaster journey through Robeson's remarkable life highlights how his pioneering and heroic political activism led many to describe him as the forerunner of the civil rights movement. It features some famous songs (including a dramatic rendition of Ol' Man River), speeches, and a spectacularly defiant testimony to the Senate House Un-American Activities Committee.
Aug. 22 at 8:00PM

, 

Aug. 23 at 3:00PM

, 

Aug. 25 at 8:30PM

, 

Aug. 26 at 8:00PM