Holden Evening Prayer and Study during Lent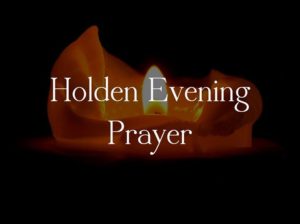 Beginning on March 6th, you are invited to join us for Holden Evening Prayer on Monday evenings during Lent. The service will take place from 6:00-6:30pm in the following locations:
March 6th – Chancel
March 13th – Chancel
March 20th – Chapel
March 27th – Lower Hall
April 3rd – Chancel
For those able to stay, Evening Prayer will be followed by the Pilgrim Course from The Church of England. This course is designed to help you discover this Christian way of life. It unpacks the basic message and teaching of the Christian faith, and also shows you how to pray and how to live like Jesus. It does this in a way that is reflective and conversational. If you would like to participate in the study, please contact Janette in the church office. The study is capped at 12 people, and books will cost $13 each. We hope to see you there.