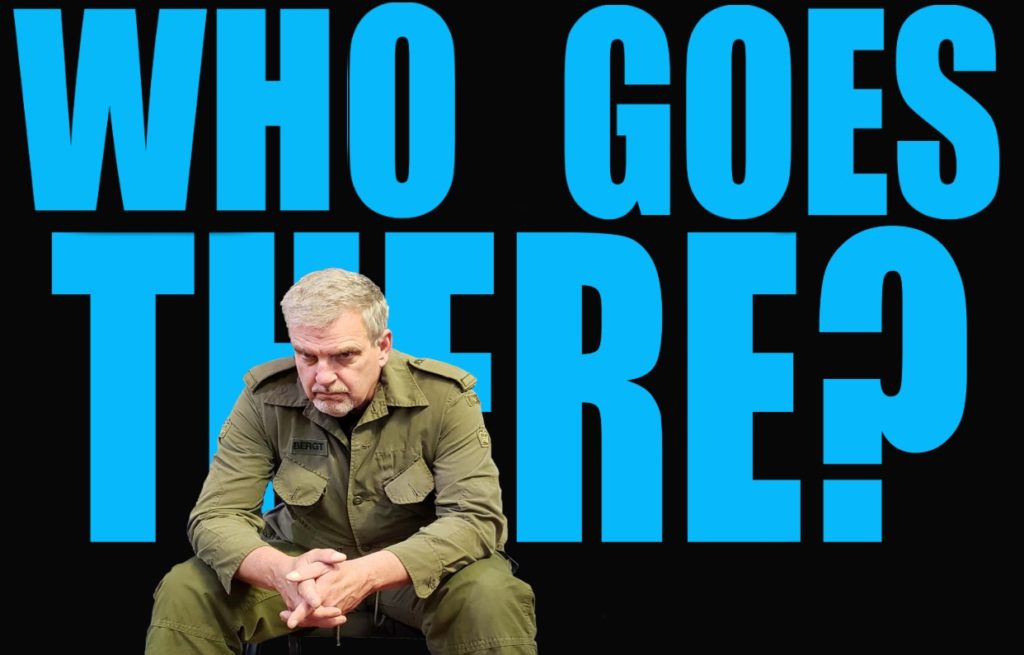 Holy Trinity Anglican Church will present WHO GOES THERE, a fascinating drama that weaves a soulful plot from real life experiences of life, birth and death.
THE PLAY: Inspired by an invitation from the Yale Institute of Sacred Music, Holy Trinity Anglican Church embarked on creating an artistic project like none ever created before. Volunteers were sent out into the city to gather people's actual encounters with birth, their thoughts on love and their experiences with death. Interviews were collected from day care centres, senior's residences, youth shelters, schools, combat veterans of the Southern Alberta Light Horse Infantry and more. From these honest and surprising stories, a spiritually uplifting play has been created that illuminates fiction with real life and allows the audience to experience lived lives through theatre.
THE STORY: Returning to hospital after a devastating experience, a Soldier (Andy Northrup) meets a long term patient (Becky Seck) who, after her own unexpected experience, has been seeking interviews with residents of the facility. What begins as a simple project reveals the incredible stories from other people's leading the Soldier and the Seeker to confront their own hidden stories and discover a hidden hand at work.
THE COMPANY: WHO GOES THERE is a 3 in 1 production written by David Belke and directed by Alison Wells featuring performances by Timothy J. Anderson, Morgan Donald, Andy Northrup, Becky Seck, Emma Patterson and Peg Young. Original music composed and performed by Bev Ross. Stage Management is by Marian Brant. Produced by Reed McColm.
WHO GOES THERE? will run at the Holy Trinity during Remembrance Day weekend (November 8th and 9th at 7:30 pm, and special 2pm matinee on Monday the 11th) for three performances in the Sanctuary Stage (10037 84 Avenue).
Tickets are $15, plus applicable fees.
DATE & TIMES
FRI 11/8/2019 7:30 PM
SAT 11/9/2019 7:30 PM
MON 11/11/2019 2:00 PM
Tickets are available to purchase online from TIX on the Square, at the door, or reserve in advance from the Holy Trinity church office. church.office@holytrinity.ab.ca or 780-433-5530 ext. 104.