Holy Trinity offers regular studies that teach us how to incorporate faith into our daily lives. Please see below for a listing of our current and upcoming faith studies. We also offer a monthly lecture events called Speaker Series. To learn more about Speaker Series, please click here.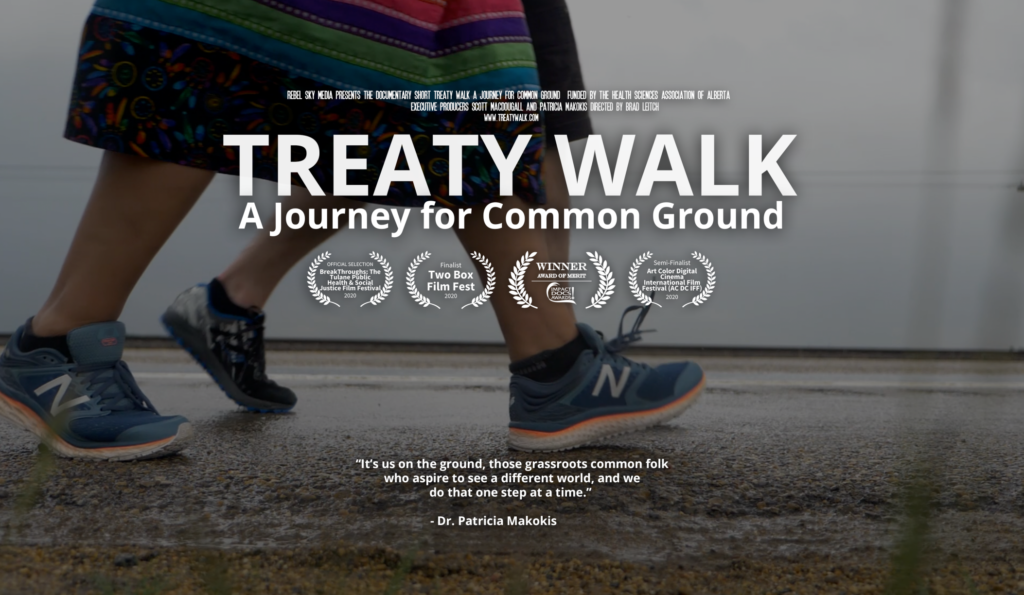 TREATY TALK AND TREATY WALK FILM AND DISCUSSION
How can we build better relationships and understand what it means to be treaty people? During our racial justice series we had many questions regarding justice and Indigenous people here in Canada. Join us to watch and discuss two videos which specifically address Treaty 6 territory. Here is the synopsis for the first film: Treaty Talk – Sharing the River of Life is a 50 minute teaching tool to better understand our collective responsibility to treaty. The purpose of this video is to build understanding, allyship and bridges for better relationships and work together. This film, through the sharing of a traditional Cree understanding on natural law and treaty, will explore and model how Indigenous nations and non-Indigenous allies in Canada can come together to transform racism and discrimination at a local and systemic level and to build a future of mutual benefit for generations to come.
Treaty Talk:
Wednesday, Sept. 30 at 7PM on Zoom: Zoom link HERE. Passcode: 014922
Thursday, Oct. 1 at 10:00AM In-Person (Upper Hall)
Treaty Walk
Wednesday, Oct. 7 at 7PM on Zoom: Zoom link HERE. Passcode: 113145
Thursday, Oct. 8 at 10AM in person (Upper Hall)
Please RSVP to let us know you're planning to attend. Reply to this email or contact church.office@holytrinity.ab.ca or 780-433-5530 ext. 104.
---
GENESIS IN THE 21ST CENTURY
– Weekly Genesis Bible Study and discussion with Fr. Neil
– Tuesday evenings on Zoom at 7:00PM
– Wednesday mornings in-person at 10:00AM
– Pre-register at church.office@holytrinity.ab.ca or 780-433-5530 ext. 104
September 29/30 – Before the Flood (4:1-6:8)
'Homo homini lupus'

October 6/7 – The Flood and Babel 6:5-9:28, 11:1-9)
'The Sorrow of God'

October 13/14 – Abram and Sarai (Genesis 11:27-14:22)
'Lech Lecha" Go To The Place….'

October 20/21 – Covenants and Promises (Genesis 15:1-22:19)
'I will be your God and you shall be my people'

October 27/8 – Isaac (Genesis 21-28:9)
"The Lord Provides'

November 3/4 – Jacob (Genesis 28:10 – 36:43)
'The Trickster Who Became Israel'

November 17/18 – Joseph and the Brothers (Genesis 37-50)
---
HOSEA BIBLE STUDY
– Hosea Bible Study with Rev. Danielle
– Weekly on Zoom
– Thursdays at 7:00PM for 12 weeks
– Next study on October 1
– Explore themes of love and justice, promise and pain, internal conflict
– Zoom link HERE
– Meeting ID: 896 3331 3654
– Passcode: 829342