The Annotated Christmas Song Book, December 8
Posted On November 20, 2018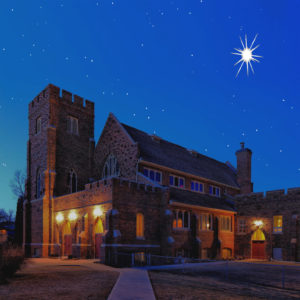 HOLY TRINITY ANGLICAN CHURCH PRESENTS THE ANNOTATED CHRISTMAS SONG BOOK*
*A Christmas Concert with something more
Did you know that "Jingle Bells" was never intended to be a Christmas song? Or that "The Hallelujah Chorus" was written to raise funds for London charities? Or that "The Christmas Song (Chestnuts Roasting on an Open Fire)" was written by two men trying to find relief during a California heat wave in July?
Whether ancient or new, the Christmas songs we find so familiar have fascinating histories, origins and stories connected with them. THE ANNOTATED CHRISTMAS SONG BOOK invites you to learn more about these much loved holiday classics and to see them in  a new light. Whether it be traditional favorites such as "The Huron Carol" and "Silent Night" or more contemporary hits such as Elvis' "Blue Christmas" and John Lennon's "Happy X-Mas (War is Over)" every song has a story.
Presented in the majestic Sanctuary of Holy Trinity Anglican Church and featuring musical performances by the Andy Northrup Trio, Frank Burgess, Tom Edwards, Linda Grass, Pat Thompson, Andrea Trueman, Cindi Zuby and John Brough performing on the historic and magnificent Casavant organ,  THE ANNOTATED CHRISTMAS SONG BOOK offers a unique and entertaining evening of music, laughter and unexpected discovery.
THE ANNOTATED CHRISTMAS SONG BOOK is a fundraiser for arts programming at Holy Trinity Anglican Church
Photo credit: Rodger Philip
WHEN:                  Saturday December 8 at 7:30 PM
WHERE:                Holy Trinity Anglican Church Sanctuary 10037 85 Avenue
TIX:                        $20, 12 and under admitted free
tickets may be purchased at the door or through TIX ON THE SQUARE 780 420-1757
FOR FURTHER INFORMATION call Holy Trinity Anglican Church office 780 433-5530.