Arts at Holy Trinity
Lady Jane Productions invites you to live in history at the Second Annual Regency Hymn Service & Candlelit Holiday Tea Be transported to December, 1815… Sunday, December 13 7:30 p.m. (Doors at 7:00) Holy Trinity Anglican Church 10037-84th Avenue  Edmonton The evening's many delights begin with a Hymn Service set in 1815, complete with a fiery Regency Era sermon […]
Advent
On November 28th, Let us Pray November 28: 7:00-10:00pm: "Who's Your Neighbour?" A workshop with Fr. Chris. 10:30pm-8:30am: A Vigil for Unity November 29: 8:30am: A BCP Communion Service 10:30am: A sung BAS Eucharist 6:00pm: Advent Lessons and Carols service Questions or want to RSVP? Please contact Rev. Heather. assistantcurate@holytrinity.ab.ca or 780-433-5530
What is Messy Church? Messy Church is a movement out of the UK that aims at providing a creative space for people of all ages to explore faith together. It is particularly geared to those among us who have some level of discomfort with  traditional "churchiness." The aim of Messy Church is to get to […]
Join us for Pub Theology! All sessions are from 7-9pm at The Elephant and Castle. October 15 – Being Human November 19 – Sex and Sexuality December 17 – End of Life Issues More info? Please see Rev. Heather Liddell.
Mothers Against Drunk Driving Edmonton & Area Annual Candlelight Vigil When: December 6th, 2015 Where: Holy Trinity Anglican Church – 10037 84 Ave NW Time: 3:00PM Everyone is welcome! We also invite you to bring a picture of your loved one, to include in the service. For more information call (780) 488-6233 or email maddedm@telus.net.
Lessons and Carols Sunday, November 29th, 2015 6:00PM The Festival of Lessons & Carols has been a tradition at Holy Trinity for quite some time.  But it is an even older and more widespread tradition than simply that of a Canadian Anglican parish in Edmonton.  It is a world-wide ceremony with roots in Cambridge England […]
Recent Posts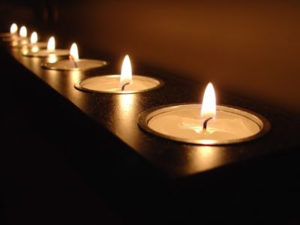 On November 28th, Let us Pray
November 28:
7:00-10:00pm: "Who's Your Neighbour?" A workshop with Fr. Chris.
10:30pm-8:30am: A Vigil for Unity
November 29:
8:30am: A BCP Communion Service
10:30am: A sung BAS Eucharist
6:00pm: Advent Lessons and Carols service
Questions or want to RSVP? Please contact Rev. Heather. assistantcurate@holytrinity.ab.ca or 780-433-5530
Lady Jane Productions invites you to live in history at the Second Annual
Regency Hymn Service & Candlelit Holiday Tea
Be transported to December, 1815…
Sunday, December 13
7:30 p.m. (Doors at 7:00)
Holy Trinity Anglican Church
10037-84th Avenue  Edmonton
The evening's many delights begin with a Hymn Service set in 1815, complete with a fiery Regency Era sermon and music of the season led by The Pemberley Singers.  This is followed by a Tea service lit entirely by candlelight in the intimate Upper Hall, all to commemorate the Birthday of Jane Austen.
Aromatic Loose Leaf Tea will be lovingly prepared, served in china cups and saucers, and provided alongside both savoury and sweet hors d'ouvres, which will include a special Regency Era dessert!
Further entertainment will be provided in the way of live, period appropriate music from The Pemberley Singers and Special Guest, Tim Chesterton, as well as a dramatic reading from the work of Jane Austen.
The talented seamstresses of The Regency Sewing Guild will curate a Regency Costume display and be on hand to answer all your questions about Regency garments and clothing culture.
Regency Era Dress is enthusiastically encouraged, but not mandatory.
Alternate dress is Holiday best skirts and suits
Tickets:
$35 each
$30 when bought in pairs
$40 at the door
Tickets limited to 70 Guests
For information, please visit www.ladyjaneproductions.ca, or email mydearladyjane@gmail.com
For tickets, please visit https://www.eventbrite.ca/e/regency-hymn-service-candlelit-holiday-tea-tickets-18655496091
Miscast – Broadway the Wrong Way

The Trinity Players are back with a showcase of all your favorite Broadway numbers done, WRONG. We will be trading genders, ages, vocal types to add new spins on classic tunes. It will be a fun filled, mostly hilarious cabaret style evening so don't miss out on this great show.
Director-Morgan Kunitz
Musical Director-Darlene Kunitz
Pianist-Mark Fukushima
We have added a second night so that we have enough room for everyone
Friday Nov 20th 7:30 pm
Saturday Nov 21st 7:30 pm
Licensed lobby and light refreshments
PAYWHATYOUCAN
Mes Amis!
Dans nos obscurités, Allume le feu qui ne s'éteint jamais, qui ne s'éteint jamais
"Darkness Cannot Drive Out Darkness; Only Light Can Do That! Hate Cannot Drive Out Hate; Only Love Can Do That!"- MLK
Please Join Us Today at 3 PM, Saturday November 14, 2015
All Souls Day – Monday, November 2nd, 2015
Father of all, we pray to you for those we love, but see no longer. Grant them your peace, let light perpetual shine upon them, and in your loving wisdom and almighty power, work in them the good purpose of your perfect will; through Jesus Christ our Lord, who lives and reigns with you and the Holy Spirit, one God, now and for ever. Amen. 
Those from Holy Trinity who have died since All Souls Day 2014:
Elizabeth Art
Tene Corba
Oline Markine
Virginia McDonald
Kay Redmond
Betty Swindlehurst
Those from Holy Trinity who served and gave their lives in World Wars I and II:
Del Tuck

John Needham

Ronald J. Wright

Robert Waring

William Manley

George W. Silk Jnr.

George Gordon Firth

Pte Godfrey

Ed Hutchinson

J.W. Henderson

Harry Wells

S. Boon

A.W.T. Ladell

P.D. Moon

F. Bullock

Joe McCrum

J.W. Jackson

W.A. Johnstone

Stanley Fife

Archie Bassett

Chas Brewster

George Waller

Thomas Marsh

L.J. Baird

V.B. Woodland

R.A. Williams

W. Macintosh

J. Dowton

H.A. Harper

F. Webber

G. Stannard

C. Lynch

T. Atkinson

J.K.L. Nuttall

Pte Hogue

George Forrester

George W. Silk Snr.

Arnold Millar

H.N. Walker

E. Morrow

A.G. Whetstone

B.R. Campbell

J.W. Scarborough

A.F. Newton

A. Marshall

L.G. Mayne

Frederick John Boyer

George William Rupert Dalton

James Albert Fairall

 Richard Clare Smith

Gordon Harvey Noble

T. Edward Middleton

Edmund Cecil Phillips

 Robert Molloy

John A. Holgate

Jack Manning
You are invited to join us on Wednesday, November 11, 2015 @ 9:45 AM for a Remembrance Day Prayer Service at Holy Trinity along with the soldiers of the South Alberta Light Horse (SALH) regiment.
The service will begin at 9:45 AM with a procession into the church. At 10:30 the SALH will parade down Whyte Avenue to the cenotaph at the newly renamed Light Horse Park, next to the old Connaught Armories, which is now YESS in Old Strathcona. There we will continue with the our Remembrance Day events including  time of silence the act of remembrance, laying of wreaths and led in the singing of the National Anthem and God Save the Queen by the Holy Trinity Anglican Church Choir.
Please join us as we remember, honour, and pray for those who have served and continue to serve our country.