HTAC Open Stage
Holy Trinity Anglican Church is a place of community and a place for art. We welcome all to join us… [more]
Holy Trinity Anglican Selected to Participate in Yale ISM Congregations Project
Holy Trinity Anglican Selected to Participate in Yale ISM Congregations Project The Yale Institute… [more]
Script Salon
Script Salon: A Monthly Play Reading Series By Members of the Playwrights Guild of Canada SCRIPT… [more]
Arts at Holy Trinity
Holy Trinity Anglican Church is a place of community and a place for art. We welcome all to join us for a night of music and spoken word. Friday Nights – 7:30 to 10:30PM at Holy Trinity (10037 84 Ave. NW), starting October 2nd. Interested in performing or have questions? Leave a message on our […]
After Pentecost
No we're not grilling the clergy, but the clergy of Holy Trinity are putting some fine grilling on the BBQ!  It's a free grill for the neighbours and community people around Holy Trinity.  Everyone, absolutely everyone, is invited to come on down to the front lawn and grab a hot dog or burger. Whether you […]
Did you know that Holy Trinity is on social media? Facebook and Twitter are great ways to see news and updates from Holy Trinity. Check us out here and here to find out all the latest.
Prayers for Burundi  Please continue to pray for Bishop Sixbert Macumi and our brothers and sisters in Buyé diocese. There is political unrest in Burundi as the country prepares for a presidential election on June 26. Burundi has been in the news recently because of some unrest that has occurred in connection with the upcoming national elections. There […]
Rev. Robin Walker is proposing to begin an Education for Ministry group at Holy Trinity, beginning in September. EfM is a four-year program of reading and group work, giving participants a solid grounding in the basics of theology. The group will meet on Saturdays from September to June, provided we have at least six […]
Celebrate Trinity Sunday with us on May 31st! On May 31st, we will come together for a joint service with our sister church Trinity Lutheran. Come celebrate with us beginning at 10:30am at Trinity Lutheran Church (10014 81 Ave.). Part of the way through the service we will be processing down Whyte Ave. and […]
Recent Posts
Holy Trinity Anglican Church is a place of community and a place for art.
We welcome all to join us for a night of music and spoken word.
Friday Nights – 7:30 to 10:30PM at Holy Trinity (10037 84 Ave. NW), starting October 2nd.
Interested in performing or have questions?
Leave a message on our Facebook page, and we'll be happy to get you connected!

July 25
What: Una Serata Brilliante – Mozart arias and concerti
When: July 25, 2015 at 7:30PM
Where: Holy Trinity Anglican Church (10037 84 Ave. NW, Edmonton)
Featuring: Elliot Kam, conductor, piano, Taran Plamondon, horn, Irina Bourget, mezzo-soprano, Gianna Read, soprano
Tickets: $15 general admission, $10 student/senior admission, $5 children under 12.
Programme:
Mozart Piano Concerto K. 449 in E-flat major
Mozart Exsultate, Jubilate K. 165
Mozart Horn Concerto in E major K. 494a (Fragment by Mozart with an all-new completion by Anders Muskens)
Arias from Mozart Mass in C minor K. 427, The Marriage of Figaro, The Clemency of Titus, and Handel's Julius Ceasar
July 26
What: Kammerkonzert mit Mozart, Beethoven, und Schubert
When: July 26, 2015 at 3:00pm
Where: Holy Trinity Anglican Church (10037 84 Ave. NW, Edmonton)
Experience a chamber music concert with works by Mozart, Beethoven, and Schubert on piano and horn.
Featuring: Marlena Muskens, piano, Taran Plamondon, horn
Tickets: $15 general admission, $10 student/senior admission, $5 children under 12
Programme: L. van Beethoven, Sonata for horn and piano, Op. 17
F. Schubert, Impromptu in G flat major (No. 3), D.899
W.A. Mozart, Piano Sonata No. 8 in A minor, K.310
Horn Concerto No. 3 in E flat major, K.447
Allegro (3rd movement)
For more information visit the Edmonton Mozart Festival webpage.

No we're not grilling the clergy, but the clergy of Holy Trinity are putting some fine grilling on the BBQ!  It's a free grill for the neighbours and community people around Holy Trinity.  Everyone, absolutely everyone, is invited to come on down to the front lawn and grab a hot dog or burger. Whether you already and worship here, come and see a concert or play here, live nearby, participate as an artist in our events, walk by the church, read about it on-line, or just saw this announcement…you are invited!
When: Wednesday, August 19th, 5:00 to 7:00pm
Where: Holy Trinity Lawn
What to Bring: Yourself and a friend or two!
This Saturday Night! FREE ADMISSION!
Come hear a concert featuring two of Bach's Keyboard Concertos and two of his solo cantatas. An intimate performance presented by some of Alberta's finest musicians, including a one-to-a-part chamber orchestra with players from the Edmonton Symphony Orchestra, performed in one of Edmonton's most loved chamber music venues, Holy Trinity Anglican Church.
Featuring: 
Magdalena Adamek, Piano
Keyboard Concerto in f minor (BWV 1056)
Keyboard Concerto in g Minor (BWV 1058)
Jolaine Kerley, Soprano
Mein Herze schwimmt im Blut (BWV 199)
Roderick Bryce, Baritone
Ich Habe Genung (BWV 82)
Violin, Robert Uchida, Laura Veeze
Viola, Charles Pilon
Cello, Colin Ryan
Bass, Jan Urke
Oboe, Lidia Khaner
Conductor and Organ, John Brough
Saturday June 27th at 8:00 PM
Admission is FREE (charitable donations are welcome)
This concert is partially funded by a grant from the Alberta Foundation for the Arts, and sponsorship from the Garneau Community League and the Holy Trinity Concert Series.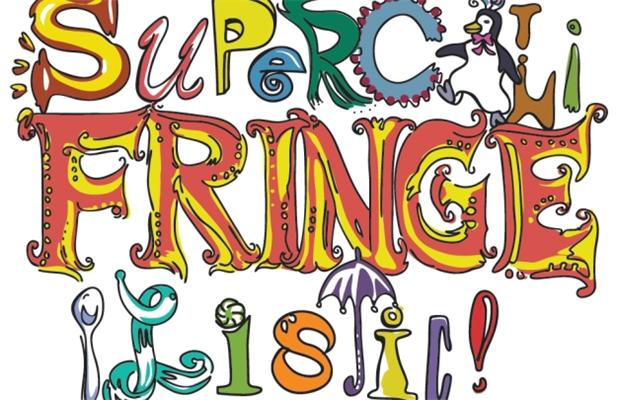 The Edmonton Fringe Festival comes to Holy Trinity!
August 13 to 23, 2015
At Holy Trinity, our desire is to "make Christ visible through the arts", and we work to implement that through various activities all year round, including The Edmonton International Fringe Festival. Come and join us to experience quality life-affirming shows for all ages. More information to come on showtimes and descriptions.
Want to volunteer? 
We are happy to announce that we now offer online scheduling for volunteers. Check out the link below and follow the simple process to select which slots you can volunteer in.
We hope to see you there!
Holy Trinity Anglican Selected to Participate in Yale ISM Congregations Project
The Yale Institute of Sacred Music is pleased to announce that Holy Trinity Anglican Church is among seven congregations from all over North America selected to attend the ISM Congregations Project Summer Seminar in June, 2015. Each congregation is working on a project related to the theme From Generation to Generation.  Holy Trinity is the first church from the Anglican Church of Canada and the second Canadian church selected to participate in this program.
For the seminar, leadership teams from the congregations gather with ISM and guest faculty on the Yale campus for five days to form a diverse ecumenical community of ministers, musicians, scholars, and other church leaders. The curriculum is shaped by the theme and designed to support the congregations' individual projects, which build on their particular strengths in worship, music, and the arts; to expand their capacity to serve the surrounding community; and to nurture ecumenical partnerships.
Holy Trinity Anglican Church in Edmonton, Alberta is an active multigenerational parish whose working mission statement is "Making Christ Visible through the Arts."  Believing creativity and spirituality are closely related, the church has invited actors, painters, dancers, writers, filmmakers, and musicians to celebrate the arts in their annual arts festivals and participate in their community life.
At the Yale seminar, the church will work on their project, called Who Goes There? God's Presence in Transitional Moments, which to allow a number of individuals from a variety of social backgrounds to tell their stories of birth, marriage, or death (and the rituals involved in same) in a format that is dramatically structured and accessible to the public. These individuals may be disenfranchised, affluent, confident, uncertain or apparently routine, but the goal is to gather enough different perspectives and experiences to find the common touchstones that unite us all. Through drama, visual arts, recorded interviews and movement the subtle differences of human perception will be explored with the goal of uncovering the fundamental and foundational connections of the human experience and the Creator at the heart of it. More information about all the congregations and their projects is at ismcongregations.yale.edu/congregations.
The Yale Institute of Sacred Music is an interdisciplinary graduate centre that educates leaders who foster, explore, and study engagement with the sacred through music, worship, and the arts in Christian communities, diverse religious traditions, and public life. The ISM Congregations Project website, with information about its faculty, the congregations, themes, and application procedures is at ismcongregations.yale.edu.
###