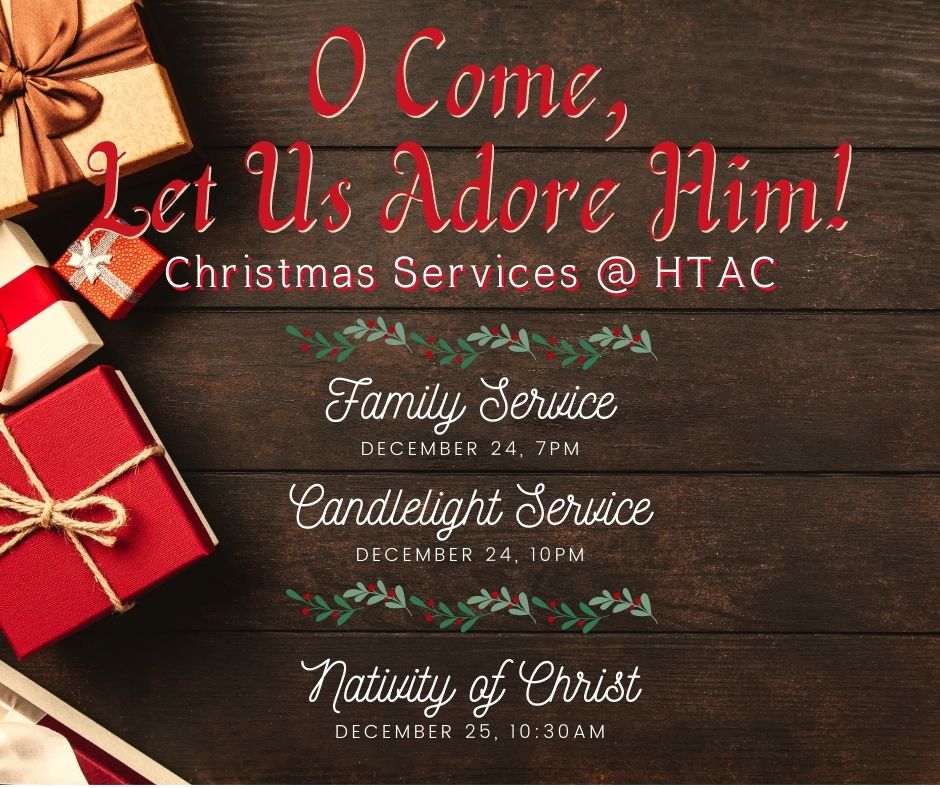 Welcome to Holy Trinity Anglican Church!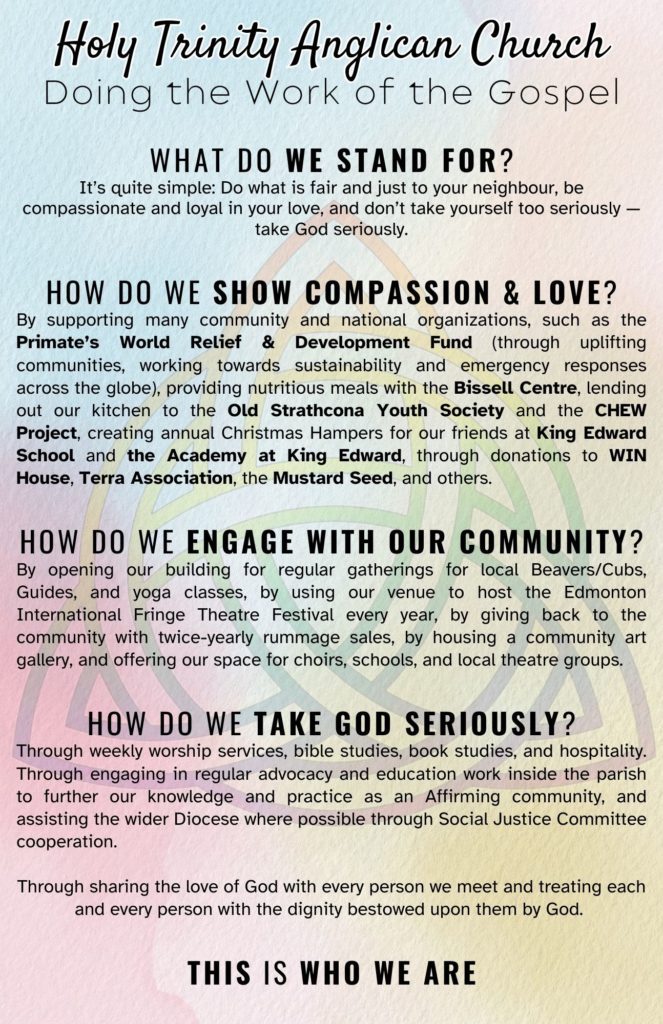 Please click HERE to learn more about our current services. Live Streams are available on Facebook (Click for Facebook). To find previous services, please click here, or visit our YouTube channel.
---
We'd love for you to join our email list so you can find out more about upcoming events and special services. Sign up here!
---
Hospitality Corner:
Are you interested in volunteering to host during hospitality and connection after Sunday Services? Are you interested in hosting, but don't want to go it alone? Contact the Church Office and we can pair you up with a Coffee Buddy!
The Coffee Hosting Schedule is available on the Hospitality Corner page HERE.
---
Feeling Festive?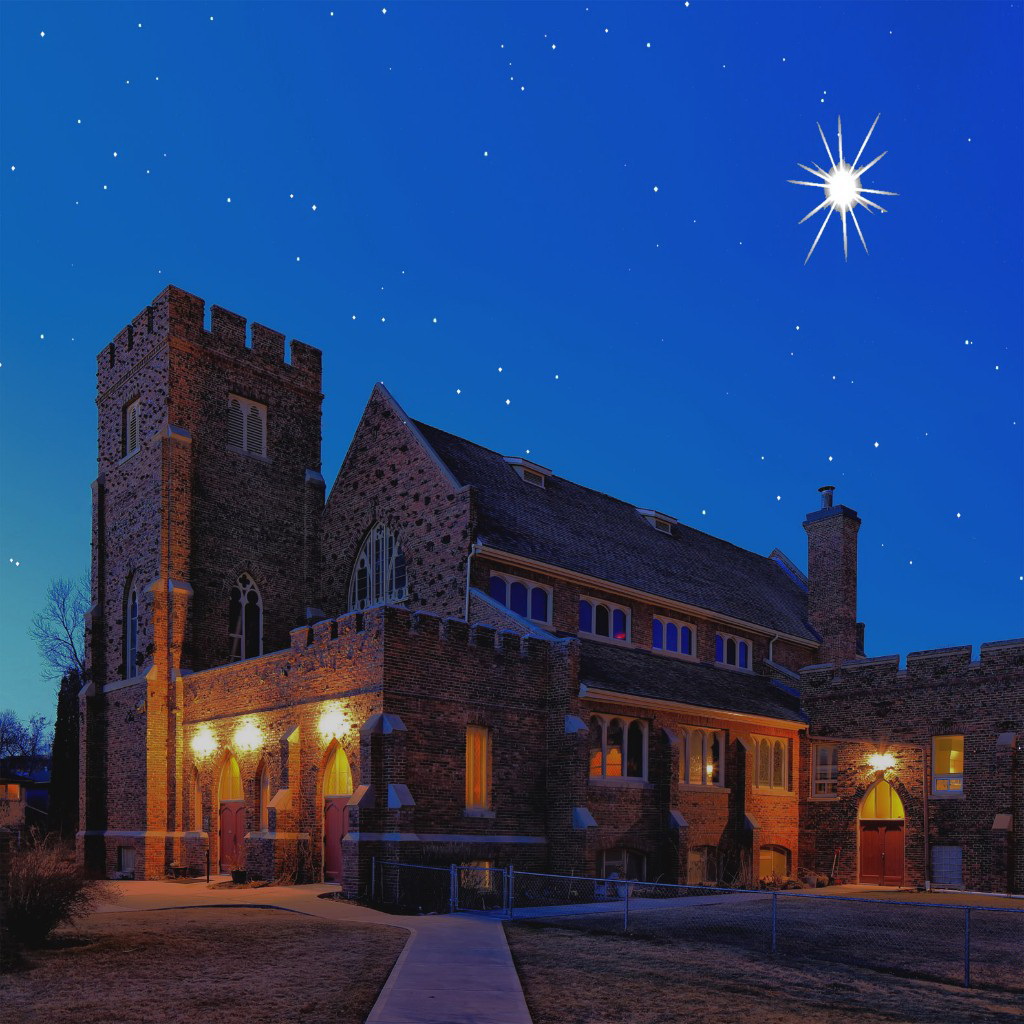 Coming Soon to the Holy Trinity Sanctuary: The Annotated Christmas Songbook!
Follow the link for more details.