Trinity Players are a community based amateur theater group from Holy Trinity Anglican Church, providing performance opportunities for people 12-100. This season they presented "The Music Man" and "Jesus Christ Superstar in Concert". Previous shows have included "Fiddler on the Roof" and "Jesus Christ Superstar". For more details check out their Facebook page.
Photos by Nanc Price Photography.
Upcoming Trinity Players Events:
We Like to Party: December 8 and 9 at 7:00PM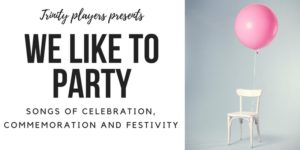 Come celebrate good times with the Trinity Players "We Like to Party" Cabaret. Be our guest and hand jive at a wedding, a birthday, or just a good old fashioned shindig. We will capture all the greatness that is a party!
Tickets $12 from Eventbrite.com.
Amahl and the Night Visitors: December 27 and 28 at 6:30PM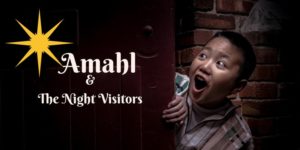 Come join the Trinity Players as they share Menotti's "Amahl and the Night Visitors" with you. In this one hour, family friendly opera, we follow the epic journey of three quirky wise men following the star to visit the mystical baby. On the way, they take refuge in the home of Amahl and his mother, and miracles ensue. This is the perfect way to enjoy an opera – in English, and with the whole family. Don't miss out on this beautiful production. Produced in collaboration with McDougall United Church.
Tickets: $15/adult, $35/family (two adults and up to 3 children), $5/single child. Tickets from Eventbrite.com.
Please arrive 30 minutes pre-show to enjoy a family friendly craft/activity.