Saints Eucharist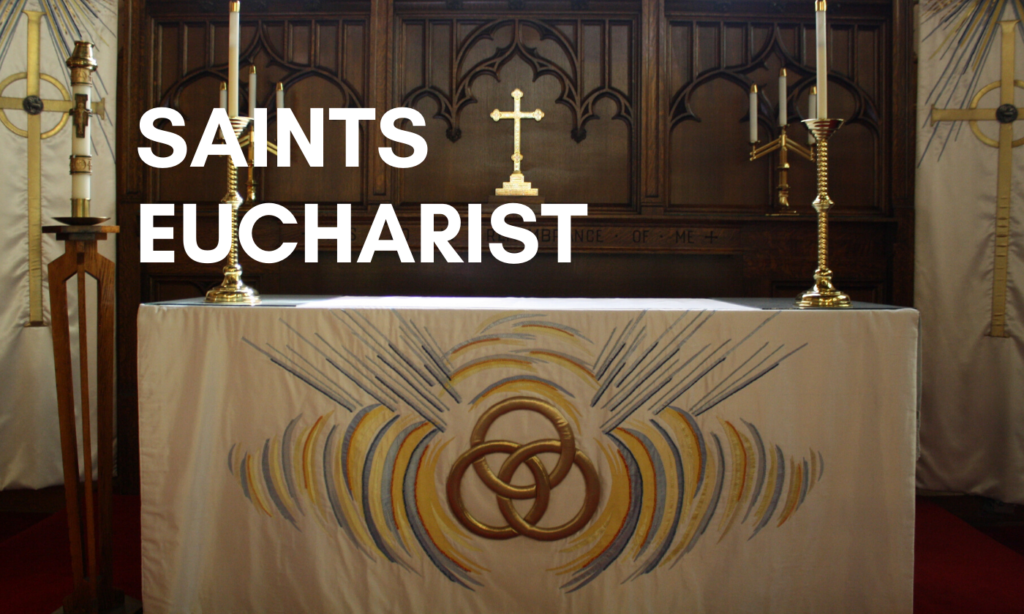 The Thursday morning Saints Eucharist service is a 22-minute Eucharist focusing on the Saint of the day. This service is available in-person or can be live streamed on our FaceBook page.
We are excited to be able to join together in person for worship again!
Services available for in-person attendance will be:
- Thursday morning Saints Eucharist at 10:00AM, starting on July 16
- Sunday morning BAS Eucharist at 9:00AM, starting on August 9
For those unable to join us to worship in person, we will still be having a BAS Eucharist livestreamed service at 10:30AM on Sundays on Facebook. There will be no in-person attendance at the Sunday 10:30AM livestream service.
There are some regulations in place that we must abide by in order to maintain the highest level of care and concern for each other as we can, as well as to abide by the Alberta Government guidelines and those outlined by The Anglican Diocese of Edmonton and Bishop Jane. As such, we ask that if you plan to attend one of the in-person services, you please follow the guidelines listed below.
Pre-Register to indicate your intention to attend by using this online form, or contacting the Church Office (or 780-433-5530 ext. 104).
Complete the Alberta Health Self Assessment Tool to ensure you are healthy and able to attend services in person. If you are not able to complete this online before attending, we will go over the questions with you in person when you arrive. If you are ill and experiencing Covid-19 symptoms, please do not attend services.
We request that you please wear a mask unless you have health conditions which are exacerbated by wearing one. If you do not have a mask, we can provide you with one.
Enter the church from the main entrance doors on 101 Street and exit through the Garden Door. If you are coming to attend a service, please do not enter the church through the Parking Lot door, even if you have a key to access it.
Maintain a physical distance of at least 6 feet from all people not in your family group. The church hallways, aisles, and pews will be marked every 6 feet.
Please clean hands with hand sanitizer (provided) upon entry into and exit from the church, and as frequently as you wish to while you are here, such as before taking part in Communion.
If you have offerings you wish to bring to the service to donate, please drop them in the metal offering bowl which will be in the entranceway to the church Sanctuary.
Please do not access parts of the building other than the Sanctuary or upstairs washrooms while you are here, as this helps minimize areas that need to be cleaned after services.
Please note that some elements of the service will be different:
We request that you refrain from sharing the peace with handshakes or hugs and instead share a wave or nod with those close by.
We are not permitted to have congregational singing or verbal communal responses to readings, prayers, etc.
The Eucharist will be given with bread only. Only the celebrating priest will consume the wine.
We know this may seem like a lot of rules and regulations, and we understand that can be challenging or overwhelming, but we are here to help. If you have questions about how the process will work, please do not hesitate to contact your clergy and wardens (information is below). We also recognize that many people may not feel comfortable returning to church during this time of pandemic, which is why we will continue to offer the livestream options so that we may all gather as one community in prayer together regardless of circumstances.
Questions? Please contact us by email (see below) or phone: 780-433-5330.
Fr. Neil Gordon
Rev. Danielle Key
Rev. Dr. Eileen Edwards
Corporation:
John de Haan
Gloria Letwin
Dwight Bliss